Capturing a 360° photo / video and viewing it in VR is one of the most immersive use cases. As the user is part of a captured real world, the virtual experience is the most life-like possible.
In this article, I will show how to capture a 360° photo using the new Samsung Gear 360 camera (2017 version), then load the photo into a Unity project for Google Daydream / Cardboard to view it in VR on an Android phone (in this case, the Google Pixel 2).
Capturing 360° Photos
Produced by the largest smartphone manufacturer in the world, the Samsung Gear 360 is one of the most important 360° cameras currently available. At a decent price point, the updated 2017 version offers versatile features, including 15 MP 360° photos and 4K 360° video. The specs page lists the full feature overview.
With the small OLED screen on the camera and the three buttons, basic camera control is possible without a phone. For viewing the images and more in-depth control (especially for live streaming the preview to set up the scene), you need the corresponding app. Unfortunately, Samsung decided to limit Android support to its own phones; you can't use the camera with an Android phone from any other manufacturer. The only alternative is using the iPhone app.
Transferring the 360° Photo
The Gear 360 iPhone app only allows downloading the photos and videos in slightly reduced resolution – for the full photo resolution (5472 x 2736), the Gear 360 ActionDirector software is required. It's a specialized video editing software originally created by CyberLink.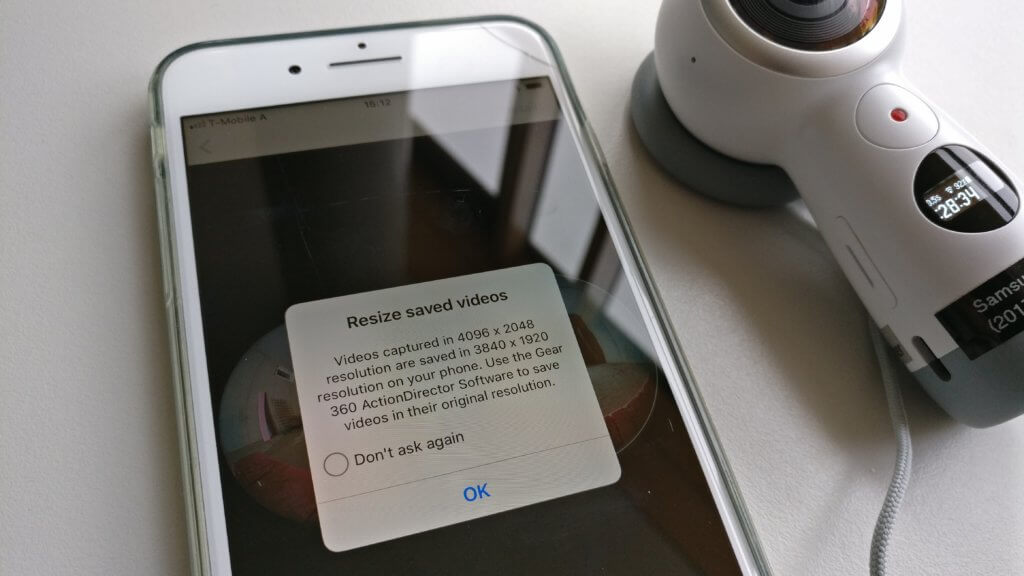 The software is generally free but needs to be activated with a 30 char product code, which isn't included in the camera (which has a 11 char serial number).
Apparently, Samsung provides two versions of the ActionDirector software for download on their website – only the version from the support site works and can activate itself when the camera is connected to the PC during installation – without requiring a product code.
To transfer the images, connect the Gear 360 via USB to the PC. The camera is mounted as a normal mass storage device. Copy the images to your PC.
The JPEG images show the fisheye capture of both cameras on the front and back of the Gear 360 camera. For using the photos in Unity, we need to convert them to the cylindrical projection first, which is what ActionDirector can do for us.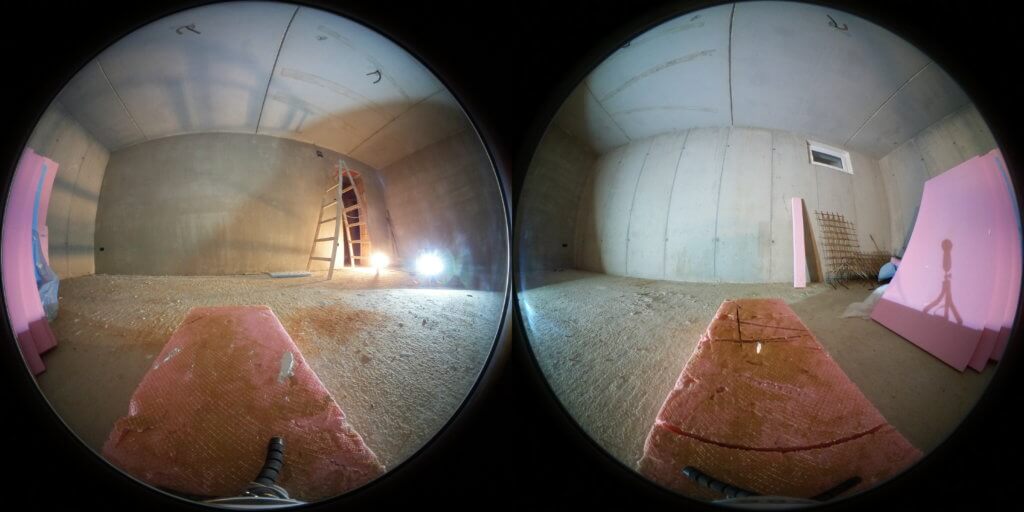 Drag and drop the photos from Windows Explorer into the ActionDirector. The software performs the stitching and saves the results in temporary files. These files are not stored in plain sight. Right-click the preview image in the ActionDirector Media tab to get to the location of the processed image file with the cylindrical projection.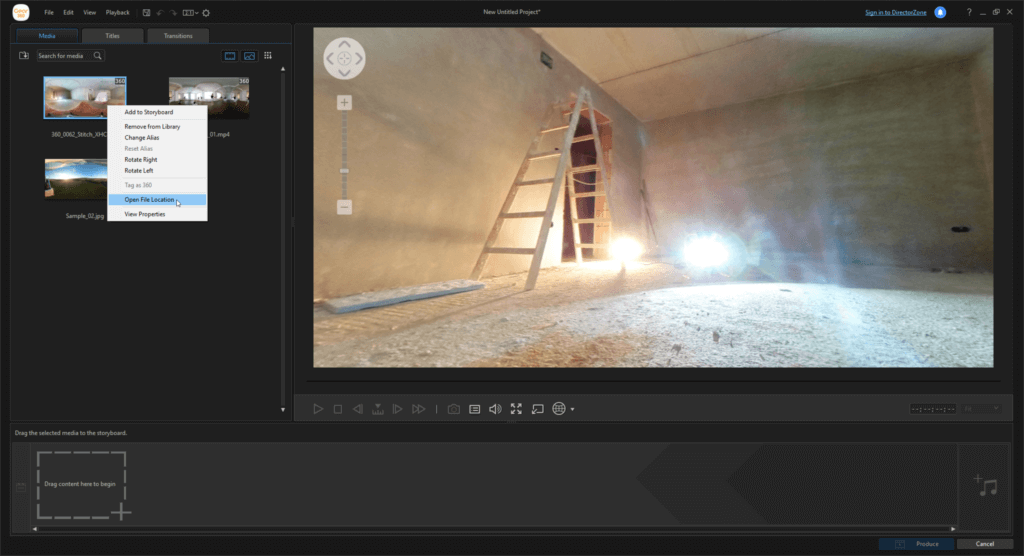 The resulting stitched image in the best possible quality looks like this: