Download hands-on workshop slides and material for a complete getting-started guide to your first 3D experience – with a background in digital healthcare!
Conference Session
The build.well.being conference is an annual networking event for the doers in Digital Healthcare. The fast-paced event compresses a lot of useful information into a short day: sessions from health professionals (including a keynote from Brian Anthony, associate director at the MIT.nano). Student project pitches. Plus: hands-on workshops.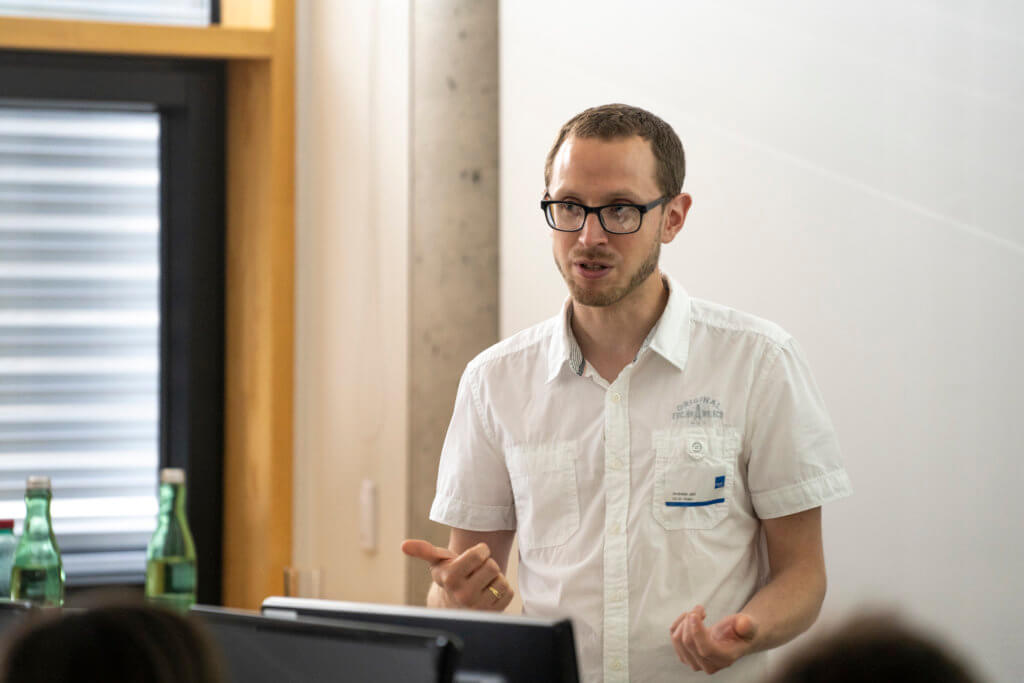 Together with Anna Runefelt, I was running a challenging workshop: introducing attendees with a healthcare background to the world of Augmented / Virtual Reality. The aim of the hands-on workshop: creating your first live 3D experience in about 1 hour. This was possible thanks to the easy-to-use interface of Amazon Sumerian. Most of the attendees who followed along indeed managed to get a fully working 3D scene running on their laptops.